Ting Luo Piano Performance Studio
About the Lesson
Customized Learning Experience
We make learning enjoyable for everyone by providing an individualized curriculum and selecting music that resonates with each student. Due to this attention to detail and my expertise in technique, theory, and piano repertoire, you will make solid progress in building a strong foundation of piano technique. 
Top-Notch Faculty: 
Our principal instructor, Ms. Ting, brings abundant teaching experience, having offered private piano instruction since 2012. We partner with experienced piano instructors who have been professionally trained for decades, aligning with our studio's teaching philosophy and methods to ensure giving our students the best piano study experience.
Best Facilities to Offer a High-Quality Experience
The studio is located in the central Fremont area, serving the East and South Bay areas. Students come from cities such as Newark, Hayward, Union City, Milpitas, San Mateo, and Cupertino. We take pride in providing the best facilities to ensure a high-quality experience for our students. 
On-site, we have a concert-standard Yamaha grand piano, allowing for in-person lessons. Students have the opportunity to learn and practice on this beautiful piano, honing their skills and mastering the technique of playing on the very exquisite acoustic instruments available.
Various Lesson Length
The lessons is vary in length, ranging from half an hour to 45 minutes to one hour. For young beginners, starting with a half-hour lesson might be suitable for their needs. For dedicated students who have consistent practice regularly or beginners who like to build the piano playing technique quickly, it is always beneficial to have longer lesson session to 45 minutes or one hour. Typically, students have lessons once a week, and they will be assigned pieces to practice as homework as well as optional theory assignments after each lesson. 
For All Piano Levels/All Genres from Classical Through Popular 
Lessons are tailored for all levels of piano, from beginners to professionals, and I offer guidance for music exams, conservatory auditions, and competitions. I have extensively studied pedagogy and have successfully operated my own private piano studio for over 8 years. I am excited to share my love for the piano with you, regardless of whether you are new to the instrument or share my admiration for composers like Chopin or Mozart or wish to learn specific pieces such as "Für Elise" or "River Flows In You." 
Teaching A Well-Rounded Curriculum Including Theory, Technique, & Repertoires
I provide a well-rounded curriculum that covers theory, technique, and a diverse range of repertoire. I prioritize teaching proper posture and hand position to ensure students develop a strong foundation. Each student receives customized lessons that address their individual strengths and areas that require improvement. I also provide detailed practice instructions, recognizing the importance of effective practice sessions when students practice at home independently. 
Performance Opportunities
Performance opportunities are an integral part of my teaching approach. I organize 1-2 recitals per year in a formal recital hall for students and offer multiple informal performing opportunities and studio classes. We discuss stage manner during lessons, guiding students to present their best selves when performing on stage.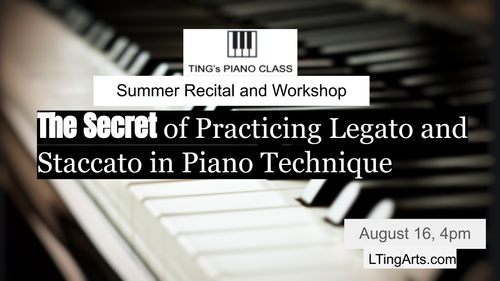 Location
Address: 
38750 PASEO PADRE PKWY STE A5 FREMONT CA 94536 
By appointment only. 
View it from Google Map.
You will receive our response for scheduling a brief consultation and your first lesson once you submit the short questionnaire above. 
Join Our Team
We are hiring passionate piano instructors dedicated to excellence in piano education!
Join our dynamic piano studio in Fremont(Bay Area, CA) as we expand our team and seek a passionate and skilled piano teacher. We offer a competitive pay rate, with opportunities for growth. Enjoy the flexibility of creating your schedule to accommodate your teaching preferences and personal commitments. Our studio is equipped with top-conditioned Yamaha pianos and spacious classrooms in the sunny central location of Fremont, offering you independence and a comfortable environment for creative activities.
Our studio provides comprehensive administrative support, allowing you to focus on what you do best – inspiring and educating students through the joy of piano playing. 
Additionally, we are open to sponsoring OPT, CPT, O1, and H1B for instructors. If you are dedicated to fostering musical growth in students and thrive in a collaborative environment, we invite you to apply and contribute to our vibrant musical community. 
If you are interested, please send your resume or any relevant questions to: tingluopianoperformancestudio@gmail.com 
If you didn't hear back from our studio in a week, that means that your email might go in the spam folder, feel free to send us a text: 51O - 6O3 - 6611
Join us in creating a harmonious and vibrant musical community!